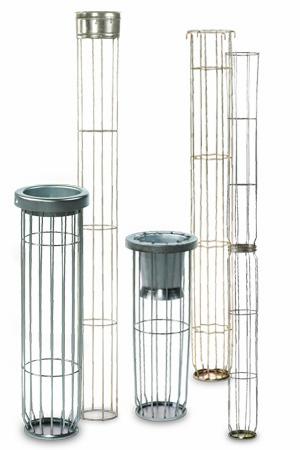 Cages
konfAir cooperates with the market's best cage supplier. We have many years of experience in consulting and are experts in finding the right design of cages and filterbags for each individual process. The optimal combination of cages and filterbags is an important factor in obtaining the longest life possible.
The cages are produced for each order and are manufactured in all grades of steel, ranging from stainless steel, aluminium, food grade stainless steel to regular black steel.The finishing of the cages can for example be galvanized, so they function optimally in your process. If you have ordered your konfAir filterbags along with the cages, we naturally ensure that filterbags and cages arrive together. Switching filterbags and delivering cages at the same time decreases shutdown time during production.

All cages are securely packed together this minimizing the risk of shipping damage, so the cages are ready for use right away.
---
Related products