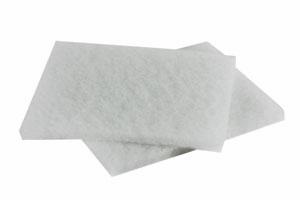 Filter mats
konfAir filter mats can be manufactured in several different grades:
G2, G3 and G4 to coarse particles
M5 to medium sized particles
A filter mat is usually used in front of a panel or pocket filter to capture the largest
particles and thereby protect the actual ventilation filter.
We cut the filter mats to the desired dimensions directly on our CAD/CAM cutter.
By allowing konfAir to cut the items on our cutter, you are guaranteed a precision level that guarantees that
you will be able to use the filter mats immediately.
---
Related products