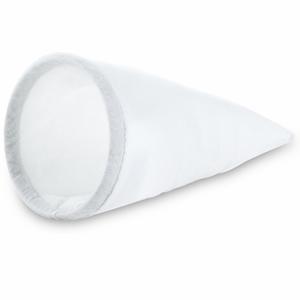 Pipe filters
konfAir pipe filters, also called Pixie hats, are made of synthetic filter material and can be manufactured to any given diameter.
The ratio between the diameter and the length of the pipe filter is designed to provide optimum air flow and a large filtration area.
The filter is designed for use in pipes and spiral tubes and is designed with a steel ring at the top. This makes it easy to install in an existing circular ventilation duct.
We have our own production facilities in both Denmark and Lithuania, and can, therefore, deliver your pipe filters quickly when it's urgent - and at competitive prices.
Guidelines
When ordering pipe filters, you can see here which information we need to ensure that the product will fit from the very beginning.
---
Related products