Pure Air - konfAir!
konfAir manufactures and delivers energy optimized filter components for your company's needs
- For a good and responsible environment -
Good quality - always
At konfAir we know, that high quality is based on the conduct of each and every employee. Through targeted development and active leadership, we ensure that the values of quality awareness are translated into actions.
Flexible and professional
With an eye for innovation and respect for deadlines as well as production facilities in Denmark, we are a flexible and professional supplier, as well as a cooperative partner, on an international level.
Mission and vision
Mission - At konfAir we wish to promote a responsible environment and a healthy indoor climate.
Vision - Through skilled and individual counselling, konfAir supplies flexible solutions for filtration and ventilation.
Our values
konfAir is a value based workplace, where values as honesty, responsibility and flexibility is an integrated part of our business model.
---
We want to promote a responsible environment
and a good indoor climate
konfAir is your total supplier of filters for ventilation and filtration. We have more than 40 years of experience in the industry and with production
sites in both Denmark and Lithuania, we are not just a flexible supplier with a high level of service, but also your cooperative partner.
Together, we find solutions for the benefit of both your business and the environment.

---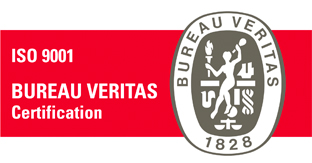 konfAir's ISO 9001 quality management system is recognized throughout the world. This system ensures consistent quality solutions and structured customer dialogue, to provide you with exactly the right product to rectify your specific problem.
The degree of your company's eligibility can be measured in reflection of your customers' satisfaction...